Hello. We love web design, being creative, marketing and tea (we're big on tea).
You get a high-performance website, an elegant easy-to-use content management system and access to powerful digital marketing consultancy. So, whether you're a business of 5 or 500, in Staffordshire, the west midlands or further afield, you'll find our scalable web design packages give you all the tools and support you need to get your online business flourishing for years to come. Web Design
Design to Make Your Brand Shine
We're passionate about web design because great design gives great results.
Design is also about helping your visitor towards the right information at the right time so they can decide to enquire or buy. After all, your website needs to have brains as well as beauty.
At digitalROAR we know exactly how to design websites that look stunning and funnel your visitor towards becoming a customer: the perfect combination of form and function.
SEE THE PROOF AND CHECK OUT OUR Portfolio Mobile Friendly
Perfection on Every Device
Your customers use desktops, tablets and smartphones to access the Internet, decide on suppliers and make purchases. This means your website must display itself differently on different devices.

Our websites are designed to be mobile friendly and change their layout depending on the device in use. This gives your visitor a better experience resulting in increased sales and enquiries from your website. (Being mobile friendly also ensures Google doesn't downgrade your ranking.)

So, no matter whether your visitor is on a smartphone, tablet or desktop they will always see your website at its best.
Content Management
Simple, Flexible, Feature Rich Content Management
Our advanced content management system, Proteus makes managing and updating your website a dream.
Proteus is easy to use, packed with features, rock-solid and secure. All our customers use it; from SMEs to multi-billion-pound businesses. It's impressive features and flexibility make it the engine of choice for even the most demanding website.
Developed in-house over 8 years with a six-figure investment programme Proteus is, we believe, one of the most sophisticated and impressive CMSs on the market today! Here are a few of its highlights: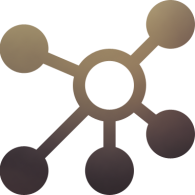 Powerful Text Editor

Our text editor has a vast array of functions you'll already be familiar with including; text styles, font size, bullets, numbering, font effects, find and replace, international spellchecker, paragraph formatting, inserting and controlling pictures and much, much more.

Panels

Central to Proteus are Panels. These are 'blocks' of information you can place anywhere on your website which are uniquely designed for your website. Here are just a few Panel types; news items, PDFs to download, related pages, testimonials, image only, forms, plain text and much more. Their variety and flexibility make Panels an indispensable feature.

Form Builder

Now you can build your own forms! Simply pick the fields you want (text, email, checkbox, date, radio-button, etc.) and place them on your form. Then put the form on any page of your website. You can even send people to specific thank you pages or send data captured from different forms to a different email address - a powerful tool you'll love!

Fully Featured Blog

Our Blog module gives you total control over the News and Articles side of your website. Assign content a category, set it as 'featured' or 'sticky', give it a social boost with our Twitter, Facebook and LinkedIn integration, add pictures, video, links and Panels. This is the ultimate tool for SEO friendly content creation.

Dynamic Video

We bring in all the power of YouTube and Vimeo direct into your website but make it look and work how you want it to. This seamless integration gives your visitor instant access to any of your video content anywhere on your website.

Custom Functionality

Be creative with your website. If you need additional functionality we can implement it quickly. Proteus is purpose built to match your requirements whatever they may be - that's the beauty of bespoke web design. So, put us to the test and give us your challenge today!

Multi-Site Support

With Proteus, you can manage multiple websites all from the one interface. Simply 'swipe' from one website to another and you're editing a different website. This means all of your content, products, brochures, etc. can be uploaded in one place and shared across all your websites. Simple and elegant.

3rd Party Integration

Connecting Proteus to any 3rd Party software is a breeze. Whether it's an online email marketing service, a stock control system, NetSuite, Amazon, eBay, Google or something more complex like SAP, SAGE or even your own bespoke database, Proteus makes sharing data slick and reliable. Visitor Journey
Turning Visitors into Customers
We build websites so easy to use your visitor can't help but enquire or buy.

To get that to happen we do some serious thinking: First, we learn about your customer; their motivations, demographics and just what makes them tick. Then we design your site to be reactive to their needs. (For our Enterprise customers we even use online volunteers to provide live feedback so we can improve the design.)
This ensures your website moves your visitor efficiently towards the action you want them to take building their confidence in you each step of the way. SEO
Optimised from Day 1
SEO has changed for the better: Google (and others) now judge websites on their content and likeability. This led to us building some fantastic tools into our content management system (Proteus) so you get great SEO straight out-of-the-box. Now you can control all kinds of SEO elements like; page titles, URLs, alt-tags, meta descriptions and much more. Plus Proteus generates SEO friendly code so Google will have no trouble in finding and correctly ranking your website.

But we don't stop there! As a customer, you get ongoing support and advice from our team to ensure that your website gets the rankings it deserves. (Check out our After-Sales support programme.) Website Hosting
Hosting You Can Trust
Our UK based datacentres are super-fast, secure, scalable and bomb proof (although we've not tested that last one). All this gives you peace of mind that your website is working for your business 24/7. Here's what you get:
UK Cloud based, secure, fast, reliable, servers optimised for your website.
Back-ups as often as every 30 minutes both onsite and offsite to Amazon S3.
Monthly payment plan (quarterly/annual contracts available).
Expandable: As you grow we'll move you to more powerful servers so your visitors always get the best experience. Customer Service
First-Class Service You Can Rely On
Once your website is live we're still here to help (and you're still invited round for tea and cakes).

Although Proteus makes your website easy to maintain and update you may want some further support from time to time. No problem, you'll always have ongoing access to our help desk. So, whether it's adding more features, improving your sales, or simply answering a technical question you can count on us to support you long into your profitable future.
If you want that extra boost to attract more visitors and convert more customers then check out our unique After-Sales Advance+ support programme.