Getting Started with Google AdWords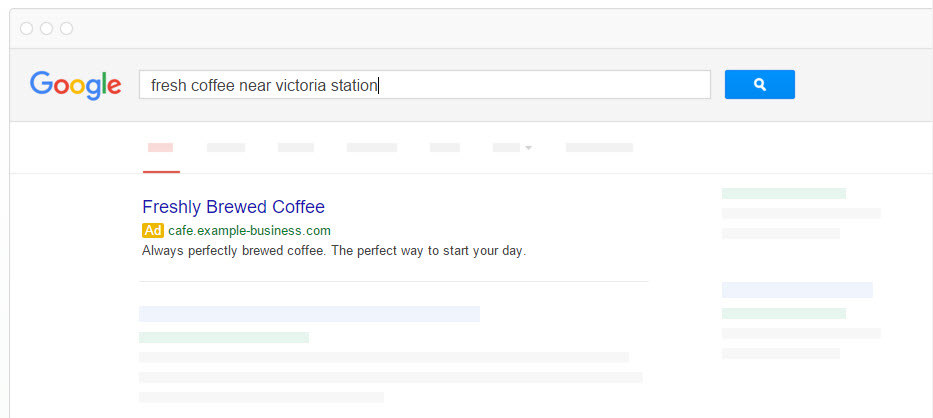 If you are new to online advertising then you are about to discover one of the most exciting developments on the Internet. It is one which can dramatically increase sales and enquiries from your website. Let's put some numbers to that: According to Wishpond online marketing, including PPC ads is 54% successful at generating leads. (Compare this to local TV advertising which is only 11% successful at generating leads.) In fact, 72% of marketers plan to increase their PPC budgets from 2014 onwards. On average businesses using AdWords generate £2 revenue for every £1 spent.
So, if you are already using Google AdWords then congratulations and check out the links below. However, if you've never tried Google AdWords or tried and failed then give it another go because we've got a few key strategies that will help make your campaign a flying success.
If you're not sure what Google AdWords is (often known as 'pay per click') then let's briefly explain. More than 90% of UK search engine traffic goes through Google. Therefore, if a prospect is searching for the type of products or services your business supplies then there is a 9 in 10 chance that they will use Google. If you look at a typical Google search page you will notice that across the top and down the right-hand side there are panelled adverts. (Each ad is titled "Ad".) These adverts, when clicked on, take the visitor to the advertiser's website where the sales process can begin.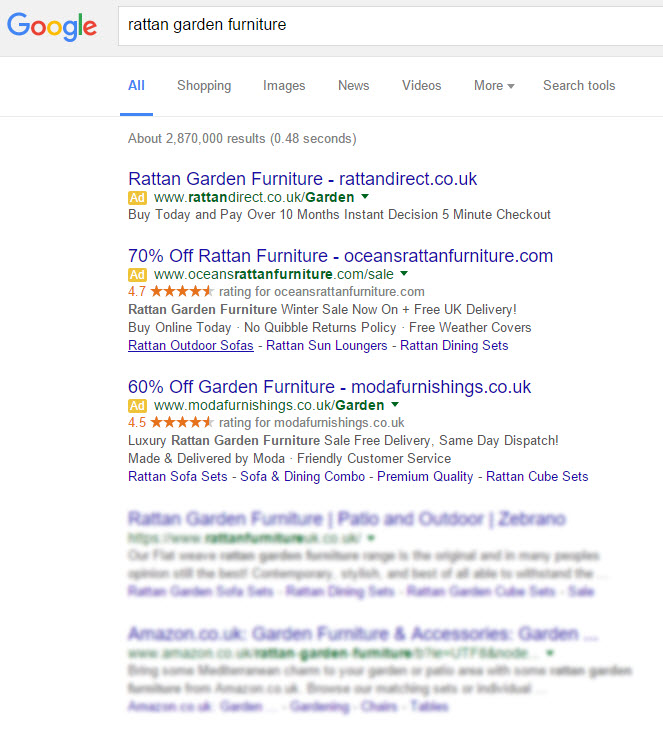 The reason why companies pay for these adverts is because most businesses aren't able to get on the first page of the natural listings (the left-hand side of the screen) as it's typically dominated by the most relevant websites in that sector. The beauty of the AdWords system is it gives everyone else the opportunity to compete. (Type "sony tv" into Google and you'll see what we mean - all the big names are listed making it doubly hard for smaller business to get a look in.)
The advertisers you can see are paying to have their advert displayed. However, unlike conventional advertising the advertiser only pays when their advert is clicked on. This simple process has made Google the billion-dollar company it is today. Their success provides proof that this system of advertising generates a return on the investment for the hundreds of thousands of advertisers. (If it didn't generate revenue for the advertisers Google would be a distant memory like so many of its competitors.)
The principal reason why it works is down to one word "relevancy". When you place an online advert with Google it will only be shown when the keywords you have specified are typed in. For example, let's say you are an accountant, in the West Midlands whose focus is small-businesses. The keywords you might select are; "accountants", "accountancy", "accounting", coupled with "west midlands", "midlands", "birmingham", "small-business", "small businesses", etc. When someone types in any of those keywords into the Google search engine it will trigger your ad which will then be displayed. If the visitor finds your ad attractive enough to click on then it will take them to your web site. So, in essence you are only paying for qualified traffic hitting your website.
The real power of this advertising method is that your advert is only seen by people who you know are interested in reviewing your services at that moment. In this way, online advertising separates itself from all other forms in that the person reading your ad is;
Looking for the service you provide,
Needing to solve their particular business problem at that moment and
Is interested enough in your business to click on your advert.
It's a marketing technique which brings warm prospects directly to your website and one you should seriously consider. Here are some links to help you get started:
Have fun.
If you're interested in getting a bit more from your website then take a quick look at how we can help your grow your online business through our Google AdWords programme. Grab a cup of tea and take a look.