Mobilegeddon – A Survival Guide
Put simply, if your website is not mobile-friendly Google will push it further down the mobile search rankings. This means that whether a site is 'mobile-friendly' or not will become a factor in how it is ranked on Google.
This has caused concern among website owners who are understandably uncertain about the implications it may have for their traffic levels, sales and the volume of enquiries they receive.
We thought it might be helpful to shed a little light on the subject.
WHAT IS MOBILE FRIENDLY?
Websites are viewed on lots of different devices these days: phones, phablets, tablets, laptops, desktop, etc. They each have different sized screens which mean that it's almost impossible to shrink a website designed for viewing on a desktop down to the size of a phone without it becoming difficult to navigate around and/or read.
This has led to the introduction of two technologies known as Adaptive and Responsive which change the layout of the website depending on which device it is being viewed. Adaptive means that the website changes its layout to predefined screen sizes (jumping between layouts) whereas Responsive is fluid and dynamically expands and contracts elements to suit any screen size. Responsive is probably preferable for most websites since it scales to suit any screen size. (With either of these technologies if you make a mobile-friendly website small enough the navigation will change and the layout will move into a single column.)
WHAT'S THE PROBLEM?
Firstly, Google is all about user experience: The better your visitor's experience the more Brownie points Google will award your website and the more impact that will have on your ranking. So, it's pretty easy to see that if a website which isn't mobile-friendly is viewed on a mobile device it's not going to be the best experience for the visitor. In fact, it can be hugely frustrating for them if they are constantly having to zoom in and out to click on navigation points or scroll around the screen just to read a sentence in full.
Google doesn't like this any more than we do since it has a negative impact on the user experience. It's that impact on user experience which has led Google to rank mobile-friendly sites more highly on mobile searches than non-mobile-friendly websites.
WHAT'S THE IMPACT?
To quote Google directly, there will be a "significant impact on [mobile] search results". Or put differently, if someone does a Google search on a mobile device the search results will preferentially list those which are mobile-friendly.
This means that sites aren't mobile-friendly but were appearing at the top of the results are likely to find themselves further down the ranking having been leapfrogged by their mobile-friendly competitors.
And just to reiterate the point, this is only affecting mobile-based searches – it won't affect searches made from non-mobile devices like desktop PCs. It also doesn't affect any paid advertising offered by Google (and obviously doesn't affect Bing or Yahoo!).
WHAT SHOULD I DO?
Well if you're feeling bad about what might happen to your website, don't panic – you are in good company as 44% of the Fortune 500 isn't ready either! Here are a few simple steps to help move your forward:
TEST YOUR SITE
First of all go here to test your website using Google's Mobile-Friendly Tool or Google's other tool: Test My Site. If your website passes you can relax and enjoy a fine tea of your choosing but if it fails then no tea for you but the tool will give you some pointers as to what needs to be corrected as a consolation.
If your website isn't mobile-friendly then you'll most likely see a drop off in the volume of mobile traffic reaching your site because your ranking on Google will be suppressed. So the next step is to assess the significance of the problem.
ASSESS THE DAMAGE
If you are using Google Analytics you can see a report of how many mobile visitors you are receiving (go to Audience, Mobile, Overview and Devices). If it's only a very small number you might not feel the urgency to make your website mobile-friendly right now. However, if you are receiving a good number of mobile visitors then it's worth making the site responsive as quickly as possible.
TIP: Look at visitor sessions rather than the percentage when making your judgement since sessions relate to numbers of interactions people have with your website. (If your site only gets 1% mobile traffic but that represents 500 people a month it's would still worth making the site responsive.)
TAKE ACTION
If you are on the verge of rebuilding your website then you just need to ensure that the site is mobile-friendly from the outset. If your website is too new to rebuild you can retrofit Responsive technology to the website. However, since this is quite a technical activity you might want to get us web designers involved from the get-go.
If you're looking for advice on how best to implement a mobile-friendly advice Google has helpfully provided some pointers to get you going. Check out Google's white paper: Principles of Mobile Site Design: Delight Users and Drive Conversions.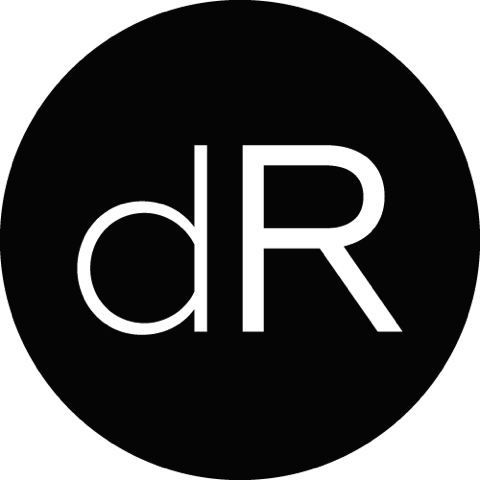 If you would like some help moving from Mobilegeddon to mobile-heaven then check out our Web Design services or drop us a line using the form below.