Make Your Website Sell
One book which tells you exactly how to get more visitors to your website and turn them into customers and enquiries. Written by our MD, Jed Wylie, Make Your Website Sell is easy-to-read, non-technical and packed with practical help, strategies, tips, ideas and how-tos.
10 Ways This Book Will Help You
Gives you hundreds of practical ideas for turning visitors into customers.
Gets you to the top on Google using Search Engine Optimisation.
Shows you precisely how to profit from Google AdWords.
Teaches you the vital 7 principles of Internet Marketing.
Shows you the unique thinking behind running a successful website.
Gives you a proven system for winning business through the power of email.
Tells you exactly how to find the perfect web design partner.
Gives you a step-by-step, project management guide to building a website.
Shows you the techniques for growing your business by analysing your visitor.
Gives you the proven 9-step strategy for success.
"This is a complex subject which Jed makes brilliantly simple and the content when applied really does work extremely well. Follow the advice from this genuine expert."Richard Denny
The 7 Big Questions Answered
How do I get more visitors to my website?
How do I convert more visitors into paying customers?
What do I need to know about Internet Marketing?
How can I best use SEO, Google AdWords and Google Analytics
How do I choose a decent web design company to build my website?
What's involved in building my website and what do I need to do?
What's the formula to making my website successful?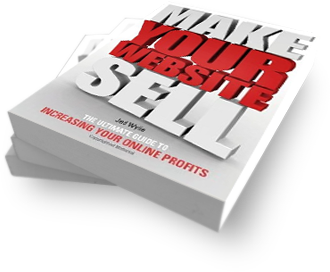 Buy From Amazon
Published by Marshall Cavendish
ISBN: 9814346357 RRP: £11.99